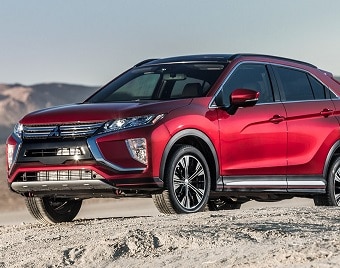 2018 Mitsubishi Eclipse Cross EXTERIOR
The 2018 Eclipse Cross marks the dawn of Mitsubishi's new design advancements. The exterior's sharp, sculpted lines give it a strong stance. This versatile new crossover SUV feature a sporty exterior design that is accentuated by its list of stylish paint color options. Whether drivers are looking for something bright and bold, or subtle and sophisticated, they'll have plenty of options with the 2018 Mitsubishi Eclipse Cross Exterior Color Options.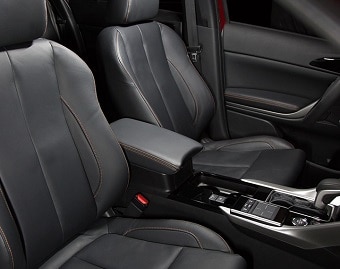 2018 Mitsubishi Eclipse Cross INTERIOR
Experience a new level of driving safety and personalization. Mitsubishi Connect is a group of innovative services that include Safeguard Services and Remote Services. With features ranging from emergency assistance on the road to remote start and climate control, through the smartphone app, there are so many ways to stay connected wherever you go. Take in more sights and light with the dual pane power sliding panoramic sunroof. Also with heated front and rear seats, and modern interior styling, it's easy to settle in for an immersive ride.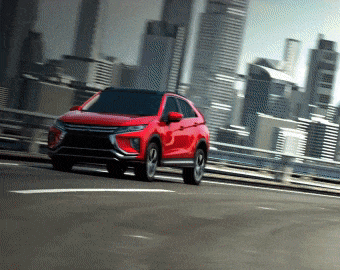 2018 Mitsubishi Eclipse Cross PERFORMANCE
The Eclipse Cross continues Mitsubishi's heritage of all-wheel-drive with a new version of Super All-Wheel Control (S-AWC). Available S-AWC integrates the electronically controlled 4WD system, Active Stability Control (ASC), Anti-Lock Braking System (ABS), Active Yaw Control (AYC), and an advanced sensor monitoring system for stable and responsive handling in almost all road conditions. The all0new 152 horsepower, 1.5L direct-injection turbo engine offers both rich torque and impressive fuel efficiency. Coupled with the standard CVT (Continuously Variable Transmission) with 8-speed Sport Mode, the Eclipse Cross boasts responsive and quick acceleration.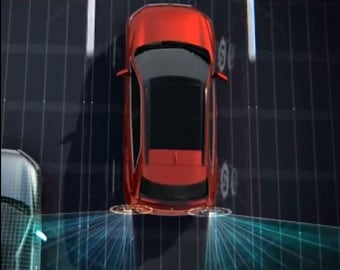 2018 Mitsubishi Eclipse Cross SAFETY
The Multi-View Camera System feature displays what's seen by cameras mounted on the front, rear, and sides of the 2018 Mitsubishi Eclipse Cross. Views from these multiple angles including a bird's-eye-view can be shown in various combinations on the Eclipse Cross's touchscreen to help you park or back up more safely. The Mitsubishi Eclipse Cross has the available Adaptive Cruise Control system, which uses radar technology to judge distances between you and the vehicle ahead, helping you maintain a safe driving distance. Mitsubishi's advanced Reinforced Impact Safety Evolution (RISE) body utilizes crumple zones that help route and absorb energy during high-impact collisions. Strategic reinforcement at key body points complement its side-impact door beams, giving your Eclipse Cross a stable, secure base that's worth its weight in safety.